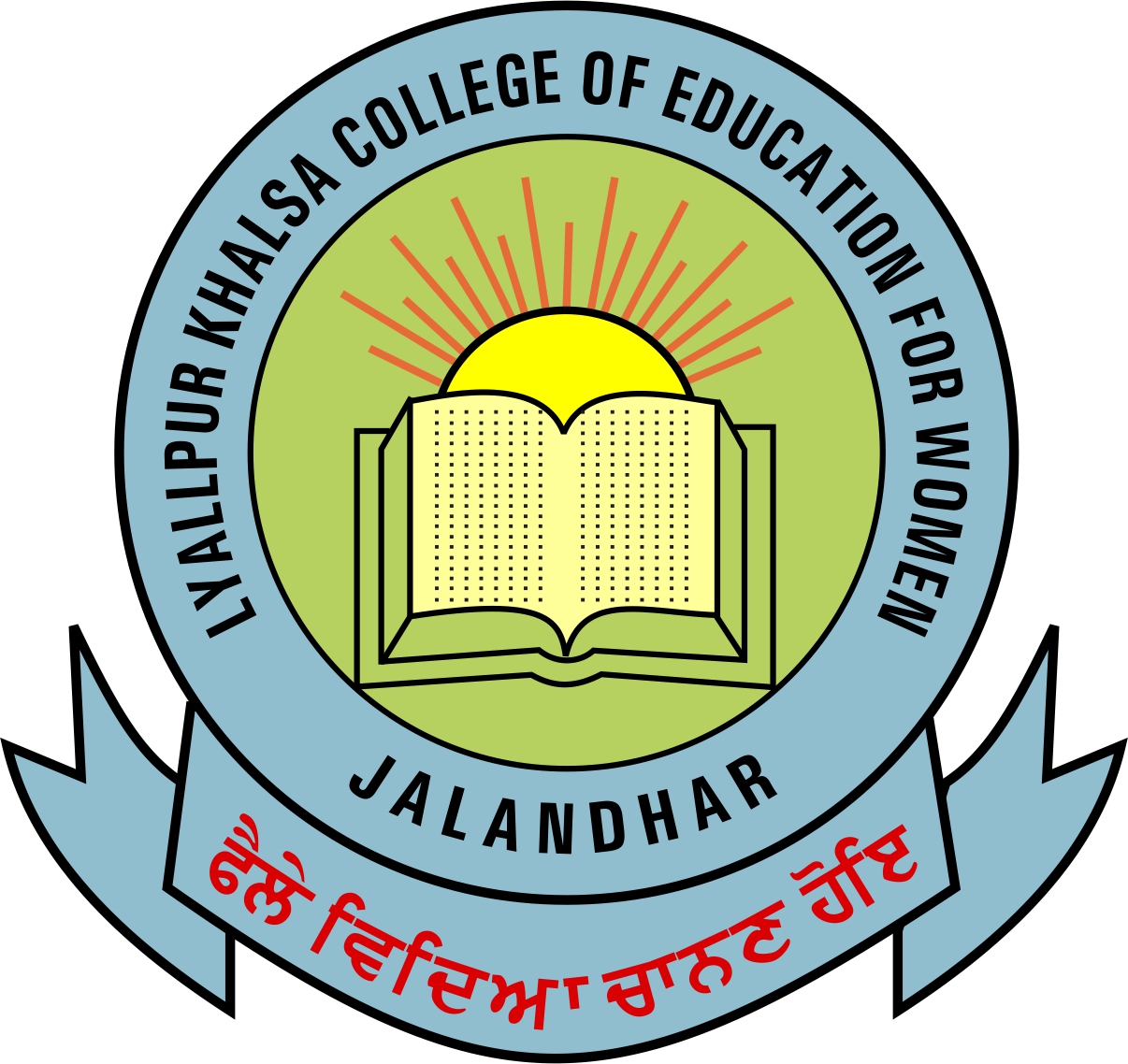 Lyallpur Khalsa College of Education for Women
(Khalsa College Lyallpur Education Charitable Trust), Jalandhar
[ Home ] [About College ] [ Management ] [ Messages ] [ Location ] [ Mandatory Information ] [ Courses ] [ Subjects Combinations ] [ Distribution of Seats ] [ Annual Appraisal Report ] [ QCI Report ] [ Our Gallery ] [ GNDU ] [ Contact Us ]
Mandatory Requirements on the part of the Education College
1. Name of the College: Lyallpur Khalsa College of Education For Women
2. Name of the Principal: Dr. Aarti Joshi
3. E-mail address: lkcwedu@yahoo.in
4. Phone No. of Principal (O) 0181-2240614
(R) 0181-2222614
(M) 98885-24545
5. Approved annual student intake: 100
6. Punjab Government notification number under which college was granted permission to open the college
13/39/07-6E-1/10240-46 dated 7-05-06
7. University to which College is affiliated: GuruNanak Dev University, Amritsar
8. Is Hostel Accommodation available in the college? Yes
9. Nature of College: Women Only
10. Subjects for which the teachers are available in the college: Separate List attached
(Attach separate list as appendix A)
11. Subject offered by the College Separate List attached
(Please note: Only those subjects are allowed for which the college has requisite teachers)
| | | |
| --- | --- | --- |
| Sr. No | Subject (major) | Seats Alloted |
| 1. | Commerce | 14 |
| 2. | Computer Application | 13 |
| 3. | Economics | 13 |
| 4. | Social Studies | 16 |
| 5. | Science | 11 |
| 6. | Life Science | 6 |
| 7. | Home Science | 4 |
| 8. | Political Science | 3 |
| 9. | History | 4 |
| 10. | Fine Arts | 3 |
| 11. | Music | 3 |
| 12. | Mathematics | 10 |
| | Total | 100 |
(Give list of minor subjects separately) Separate List attached
Declaration
(a) I/We have read the Punjab Govt. notification and shall abide by all the points mentioned in it.
(b) In case we do not communicate the list of selected management quota candidates, as per schedule prepared by the admission committee, the Co-ordinator of the admission committee shall be empowered to treat these seats as vacant and shall be allowed to offer these seats to the general category candidates.
(c) No student will be forced by us to stay in college hostel, use college transport or buy dresses/books from college or any particular shop.
Signature of Principal
with Stamp
Signature of Dean,
College Development Council
of the affiliating university with stamp
Date: Place:
LIST OF MAJOR AND MINOR SUBJECTS
MAJOR SUBJECTS MINOR SUBJECTS
1. COMMERCE ENGLISH
2. COMP.APP HINDI
3. ECONOMICS PUNJABI
4. SOCIAL STUDIES MATHS
5. SCIENCE
6. LIFE SCIENCE
7. HOME SCIENCE
8. POLITICAL SCIENCE
9. HISTORY
10. FINE ARTS
11. MUSIC
12. MATHEMATICS