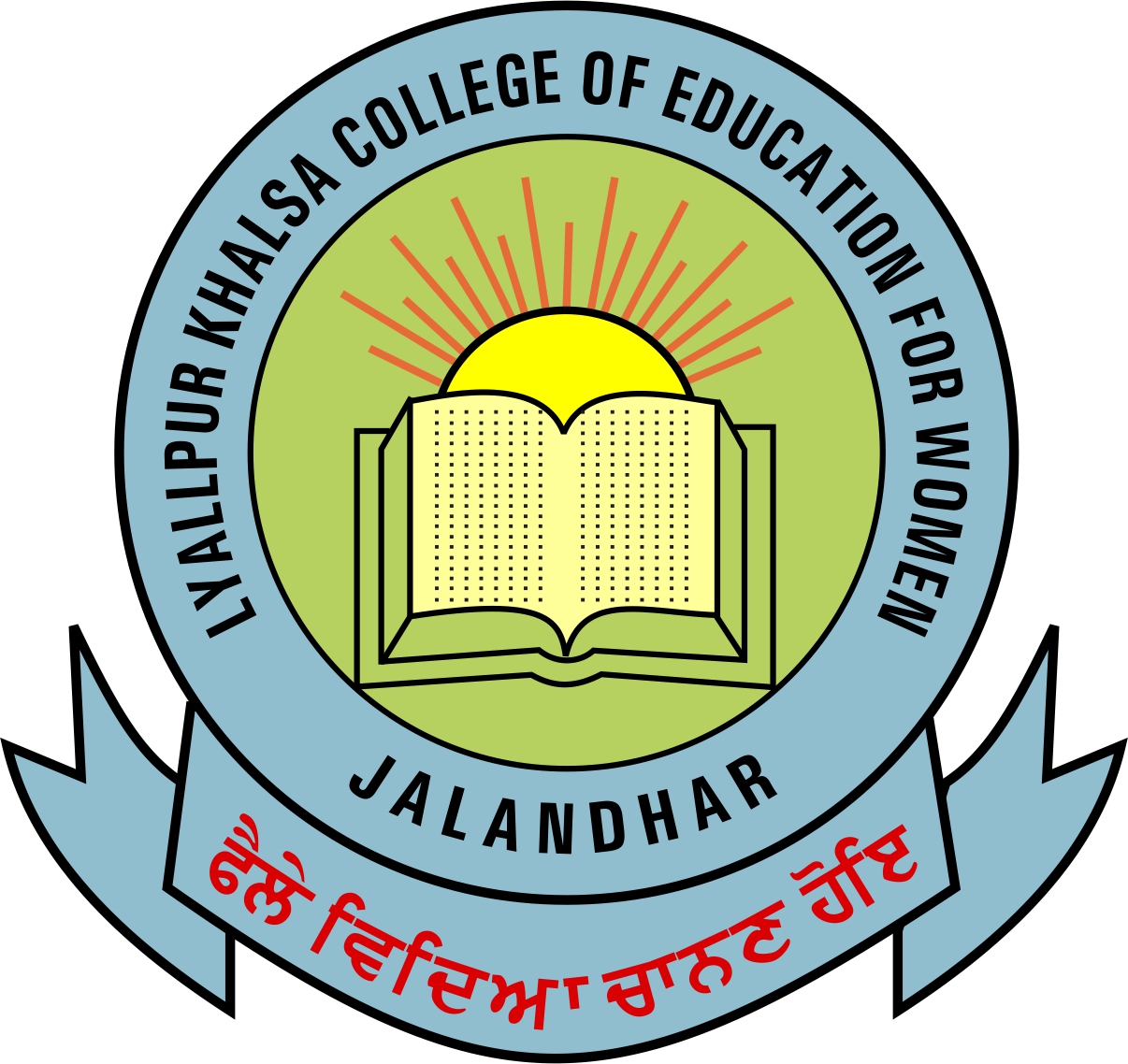 Lyallpur Khalsa College of Education for Women
(Khalsa College Lyallpur Education Charitable Trust), Jalandhar
[ Home ] [About College ] [ Management ] [ Messages ] [ Location ] [ Mandatory Information ] [ Courses ] [ Subjects Combinations ] [ Distribution of Seats ] [ Annual Appraisal Report ] [ QCI Report ] [ Our Gallery ] [ GNDU ] [ Contact Us ]
PRESIDENT'S MESSAGE

The opening Lines of 'A Tale of two cities' by Charles Dictions, "It was the age of light, it was the age of darkness", can be aptly applied to the India of today, When it is standing at the cross-roads-one lit up with the revolutionary advancement in the fields of science and technology and the other eclipsed by degeneration of social and moral values. The slogan of 'Shining India' and 'Feel Good Factor' can be realized only if we start a whole hearted campaign against corruption, social evils, exploitation and many other such ills which are eroding the health of the society. The onus for ushering in an ideal society based on time tested values of truth and honesty lies on the young q sturdy shoulders of today's youth. It is an uphill task, no doubt, but not impossible. However, before undertaking this stupendous responsibility, you have to build a strong character. It is not the brains that matter most but that which guides them i.e. the character, the heart, generous qualities and progressive ideas. It is said character is destiny.' The destiny of the nation depends on the destiny of its youth-youth of education, enlightenment and character. My message to you may be taken as a clarion call for making the best use of these years in the college, not only for academic achievement but also for the development of such a personality and character which may enable you to lift the country out ,of the quagmire of this social q moral degeneration. We, of the older generation look up to you to ring in such a society, so that we may all proudly say, "It is a bliss to be alive in today's India.'
I wish you all the best.
Balbir Kaur
President, Governing Council

"The Progress of a society depends not on the abundance of its resources, nor on the strength of its felicitations, nor on the beauty of its public buildings but consists in the number of its cultivated citizens, in its people of education, enlightenment and character."
These words of Martin Luther highlight the role of education in the progress of a society. In fact, the very foundation of a state is the education. Education is growth. It is not a preparation for life but it is life itself. Today, there is a wide galaxy of educational institutions which provide excellent opportunities to educate the youth and to be the guide and guardian of their hearts and minds. Lyallpur Khalsa College for Women, Jalandhar is a premier institution of Doaba. catering to the needs of its female population. The College always strives to perform its social obligation to the best of its capacity. It aims at academic excellence of its students on one hand and on the other, it tries to explore what is best in them and then making the best out of that best through various extra-curricular activities. The institution, its faculty and the management stand committed to the complete ripening and evolution of a girl's heart and mind so that she may playa healthy, constructive and fruitful role in whatever arena of life she is pitched against in her post-academic years.
Urmiljit Kaur
Hony. Secretary, Governing Council

The ever-moving wheel of time has once again given me an opportunity' to welcome you all to the warm precincts of the College. It is indeed a proud privilege to share a few words with you. It has always been my endeavor and that of my colleagues to provide that ideal and congenial atmosphere which may develop those rare qualities of head and heart among the young learners which give a spur to their aspirations and ambitions. However, the ambitions of life can be achieved only if you realize the importance of a tripod-which is a synthesis of three basic essentials: i.e. Character, Education and Discipline. In my message to you all, I wish to highlight the importance of Discipline.
The purpose of education is the Discipline of mind, Discipline of work, Discipline of activity and Discipline for the good and welfare of all. The connotation of the word 'Discipline' is unlimited. It stands for initiative, strong will, determination, punctuality, regularity, moral courage and multi-dimensional growth of the personality. In short it is a compendium of all virtues. I wish to make an appeal to you all to regulate your daily routine in such way that there is a time-slot for studies games, recreation and other activities having social moorings. This will go a long way in chiseling your personality into an envious fitness of body, heart and mind. Endowed with those qualities, you will be able to uphold the rich traditions of the College and values of the Society. Through you all, I also wish to have a word with your parents /guardians who have reposed their faith in the institution. please keep a regular check on the day to day activities of your wards and keep in touch with the institution so that with your co-operation, we are able to fulfill the noble task of sending out disciplined and enlightened women, properly groomed to playa constructive role in the society.
Dr. Parminder Kaur
Principal